Fragments: Courses in Creative Writing With Handout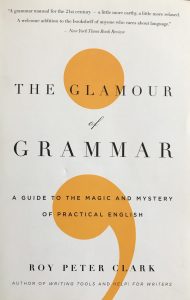 A short post, but a good one with the meat in the actually recording from class. This was pre-pandemic and I hope you enjoy a vintage class! We spent a week discussing fragments at the Studio, and it was such a good conversation that I decided to create a small teaching for those of you who are not in class with us. To help you get the most out of it, there is a handout that you can print. You must click on the link and then download the document, otherwise your copy will be fuzzy. If you are unsuccessful in printing this, you can find the teaching in a book called The Glamour of Grammar by Roy Peter Clark. I've also referred to The Bedford Handbook by Diana Hacker and The Shipping News by Annie Proulx, known for its extensive use of fragments, which you can read more about here.
To listen to the recording, please click here.

Lit Lessons are posts pulled directly from the on-going teachings at The Blackbird Studio. For students, they are a reinforcement of the weekly classes. For those popping in to check us out, they are a taste of our depth studies. Comments welcome and appreciated. If you are a student who would like to publish something about your experience at the Studio, or a lesson you've learned, please read these guidelines