Writing Classes Online
Crafted to Meet You Where You Are
I look forward to class every single week no matter what other commitments and projects I have on my plate. I'm energized and inspired every time.

~ Sara
I love Jennifer's teaching style. She's so passionate and real about the art form. She reminds us to sit in the mystery of the unknown, shows us what it takes to go the distance, and shares the behind-the-scenes of writing and publishing.
~ Jadah
It's so wonderful to have a truly safe space to come to. I also really appreciated the direct guidance. For example, when Jennifer said, "Where specifically did you drift or lose interest? Make note of that." Really helpful.

~ Kasey
I've enjoyed being in the presence of minds that like to think critically about literature — not something I really have in my immediate group of friends. ~ Taylor
I have loved the instruction and going deeper into writing scenes. I love reading new books and learning about plot and structure. I love hearing other writers read and keeping up with the progress they are making. I love getting to read and receiving feedback on my work. Love the community. ~ Amy
I have truly enjoyed the way the teachers incorporate books, movie, events from everyday life into the class. It is through this method that I now begin to see stories emerging from the most mundane things! It's inspiring. ~ Camille
It's been wonderful to be immersed in literary studies again and, for the first time in my life, be part of a creative writing community. I've benefited in so many ways. The study of literary structure and technique has been engaging and enlightening and has directly influenced my work. With Jennifer's leadership and deep understanding of literary arts, the community has supported me in accessing the writer within, pushed me to improve my craft, and helped me realize previously un-accessed writing potential. I am inspired and grateful for the experience. It has been life-changing. ~ Cevia
Top five things I enjoyed about this year:
1. Supportive community of writers.
2. Favorite Books: Know My Name, Little Fires, Crawdads, Nickelboys, Best American Short Stories
3. Insight into Jennifer's publishing journey, including revision process, discussions with agent and feedback from publishers.
4. 1:1 Consultations
5. Weekly teachings
~ Gina
I enjoyed the continuous addition of skilled and talented writers. I also appreciated Jennifer's selflessness and generosity, and as always, her sage, pinpoint feedback.

~ Jerry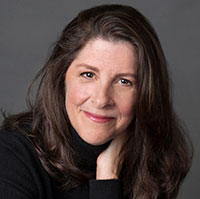 New York Times bestselling author and award-winning journalist, Jennifer Lauck has published four memoirs as well as numerous essays.
She founded the Blackbird Studio in 2015 after teaching for universities, adult education programs, and at conferences around the United States.
Jennifer focuses on building a safe and supportive community and helping all writers, no matter where they are on the journey, achieve their literary goals.
See Jennifer's most current work on Substack called Flight School.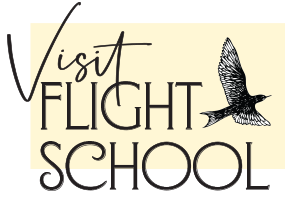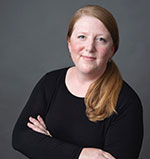 Cloie has been working with and for Jennifer since 2008, and keeps the communications running smoothly at Blackbird. As the student liason she's your go-to for questions and logistical support.
A founding member of Studio III, where she works on her own writing, Cloie also coaches the foundational program of Bones of Storytelling.
Contact: Cloieatblackbird@gmail.com
Carolyn Biemer
Starting in Bones and advancing into SIII with her naturally evocative and poetic storytelling, Carolyn is a founding member of the Whole Writers Program (a three-year training ground in authenticity in creativity). As part of WWP, Carolyn is available for writers seeking affordable peer support in the areas of the literary novel and historical and science-fiction writing. 
Carolyn holds a B.A. in English with a focus in Creative Writing from Santa Clara University and is a lifelong writer. In her early years, she joined every literary club, paper, and magazine that school had to offer and spent free time burrowed into a corner of the library with a book. From raising, training, riding, and sometimes saving horses to a brief stint in OHSU Medical School, literature has acted as a rock and grounding place for her mind and imagination.
Carolyn is currently working on several projects, including a fictional novel and a slew of short stories. Carolyn also contributes to Lit Lessons in a hilarious and on-point essay: I'll Never Write About My Life, Sept. 2022.
Click here to learn more about Peer Mentorship.
April Streeter
April has studied at Blackbird for seven years (SII), is a founding member of the Whole Writers Program, and is available for peer mentorship support in memoir and literary fiction (historical/science fiction).  
With an undergraduate degree in Spanish from the University of Hawaii and the Universidad Complutense de Madrid and a master's in International Policy Studies, April is a longtime blogger, freelance journalist, and author of
Women on Wheels: The Scandalous Untold Histories of Women on Bicycles
(Microcosm, 2021) and co-editor of
Our Bodies, Our Bikes
 with Ellie Blue (Microcosm, 2015). 
After studying at the Poynter Institute for Media Studies, she wrote tech news for MacWEEK and LANTimes magazine. Turning to sustainability and climate change, April contributed to
Tomorrow Magazine
and was managing editor at
Sustainable Industries Journal
. Living in Sweden, she was also a correspondent at
Windpower Monthly
and a blogger
TreeHugger
website. Finally, April
has contributed to Lit Lessons to discuss falling in love with The House of Spirits by Isabel Allende. 
April is at work on her first novel and offers an early morning online yoga teaching at Your Morning Yoga. Click here to learn more about Peer Mentorship.
The Blackbird Studio, where good writers become great.
No two writers are alike
Just as every face and fingerprint is different, you are unique and so is your story. Our job is to meet you where you are, right now, and help you grow into your best writing self. Beginning to advanced. You're welcome here.