"We write to taste life twice, in the moment and in retrospect." ~ Anais Nin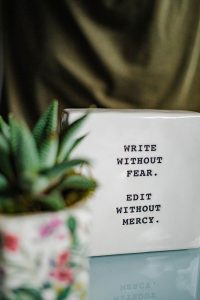 If you are on the path to becoming a published writer, Blackbird is devoted to supporting you with a format for publication: Lit Lessons. This isn't just a blog, or newsletter (as some call it). This is a place to capture the teachings here at the Studio and bring them into concrete form. It is also a place for you to share your voice through your own creative insights. We hope you'll consider submitting to Lit Lessons. ~ Jennifer & Cloie
Submission Guidelines:
We welcome Lit Lesson posts from current and past students on any topic of their choosing as long as it does the following:
1) Touches on a teaching here at the Studio
2) Uses the word Blackbird at least three times
3) Is at least one thousand words long
Before submitting, please read some of the content on Lit Lessons to familiarize yourself with the tone of our posts. Also, we are willing to be surprised and publish something creative and artistic too. Push yourself to write something unique. We're eager to see it.
Benefits of submitting:
1) A by-line for your future promotions when seeking publication.
2) Experience with the process of preparing work for print (editorial feedback which will include content suggestions and edits, as well as a few editorial passes, to include copy writing).
3) The satisfaction that comes with sharing your work with your fellow writers and a wider audience of five thousand plus subscribers to the site, as well as several thousand more via our Social Media platforms.
When submitting:
Provide your copy in a .doc format (double spaced, New Times Roman, 12 pt font) with a suggested title and subtitle. Include the full spelling of your name, a head shot, and biographical information about yourself to include: Profession, writing project, Studio you attend, length of time at the Studio, and writing goals. Send to: Cloieatblackbird@gmail.com