The Best Online Writing Workshops at Blackbird Studio for Writers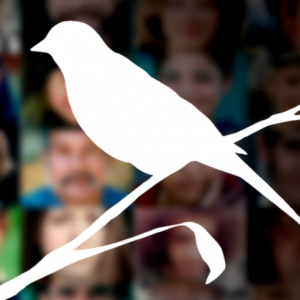 Welcome to Blackbird and specifically, to this site for Flight School Lit Lessons which is a series of posts from the Best Online Writing Workshops offered here at Blackbird, largely by the teachers, but also by the students with something to offer and share that they've learned and put into practice in their own writing. Comments are welcome and appreciated (though vetted too).
NOTE: If you are a student who would like to have something published on Lit Lessons, please contact Cloieatblackbird@gmail.com for more information.
~
Below, the little excerpt on structure was my first, humble post that went up on March 2, 2017. I have left it up to commemorate where I started and add this update to the post to give some context about the arising of The Blackbird Studio.
UPDATE AS OF MARCH 2022: Seven years ago, this month, Blackbird was a little chick that had left the nest of a writing program across the town of Portland, Oregon. I had been there, at this other school, and teaching since 2012. I was giving a good chunk of my energy and earnings to that original school, and gladly, because they provided me, like a salon might offer a work station to a hairdresser or make-up artist, a place to meet with writers and teach whatever I felt might be relevant as long as my classes fit into the set format of six to eight weeks. My content was never questioned or vetted, which allowed me tremendous freedom for thought and teacherly-growth. I painted the hallway of this school, worked to get signage so my students would know where to find me, put out ant traps, cleaned the carpets, and did my best to decorate what was a pretty homely and dilapidated space.
The director, somewhat disgruntled by my efforts to upgrade, preferred the place be rough-and-ready. Edgy. "Writing is uncomfortable," he liked to say, "and writers should be too."
Hmmm. Okay. Quirky. But fine. I adapted, and overall, liked being there.
After a few years of growing, and learning, I wanted to teach a longer format that would run through the entire school year.
Quirky became cranky. It seemed the question of longer classes was an insult. My pay was cut and soon, a longer format program (like the one I had proposed) was put into place at a much higher price, but without me teaching.
It might seem horribly unfair, but no. In the larger scheme, it was perfect. I was being gifted an opportunity to make a change. And a big one.
As with any good story, or hero's journey, there followed a time of confusion. I wondered what I should do next? Stay? Go? Figure it out? Compromise? But eventually, I closed my eyes and jumped. Flapping my wings, I found my own space, painted the walls, laid down a hardwood floor, decorated it with lovely furnishings, and hung out a shingle: The Blackbird Studio for Writers, home to affordable long term classes.
What happened?
Well…twenty writers signed up right away.
Since, I have been building a program I hope measures up to the faith those writers placed in me.
Decide for yourself by reading through these posts, surfing the site, and even taking a class or two!
---
Original Posting:
Way back when I was young teacher, I found this in a Pixar tip sheet.  It's a structure outline and yes, when you think about it, structure is this easy.
Once upon a time there was ___. 
Every day, ___. 
One day ___. 
Because of that, ___.
Because of that, ___. 
Until finally ___.
But don't trust me on this, or Pixar.  Write the formula down, go watch a movie, or read a book!  See if the formula works.  Let me know how it goes.
~  Jennifer

Lit Lessons are posts pulled directly from the on-going teachings at The Blackbird Studio. For students, they are a reinforcement of the weekly classes. For those popping in to check us out, they are a taste of our depth studies. Comments welcome and appreciated. If you are a student who would like to publish something about your experience at the Studio, or a lesson you've learned, please read these guidelines