"And so with the sunshine and the great bursts of leaves growing on the trees, just as things grow in fast movies, I had that familiar conviction that life was beginning over again with the summer."  ~

We have two retreats planned for the summer: The Get Published Intensive in early July and The Writer's Diagnostic Intensive in August, but the weekly classes are on a much-needed break while folks work to establish some new Normal in their lives. Below are the updates as they come in:
SII:
Patricia B (in her own fab and simple way…)writes: Do you like the music of Sarah Jarosz?
And the answer was NO. But I've watched plenty of this terrific woman now and now I am. TY Patricia. Sending you love. And blessings.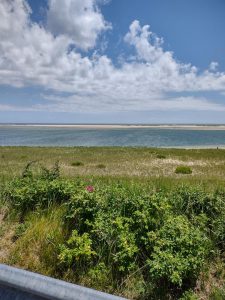 Susan C. writes: I have been to several post-pandemic events, catching up with family and friends. I'm sending two pix – one is a beach on Cape Cod where my friend Betsy lives. Judy and Betsy are my high school friends that I have written about. Judy and I drove up for a few days and Betsy took us to this lovely spot.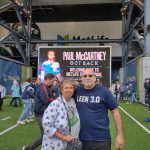 The second picture is my nephew Billy and I posing in front of a pic of Paul McCartney. We went to see him in New Jersey. The man is 80 years old and played for three hours!!! Listening to 60,000 people singing iconic songs of the Beatles, Wings and Paul was amazing. We all know the words, don't we.
I saw him twenty years ago so this might be the last time. My nephew was blown away.
Camille M writes: Great minds think alike! I've planted a ton of food and flowers this year, as well as over 100 sunflowers : ) your garden looks amazing!!

SIII:
Joe K writes: Me with some of Will's ashes & 7,000 grads @ Husky Stadium in front of 50,000 of our closest friends.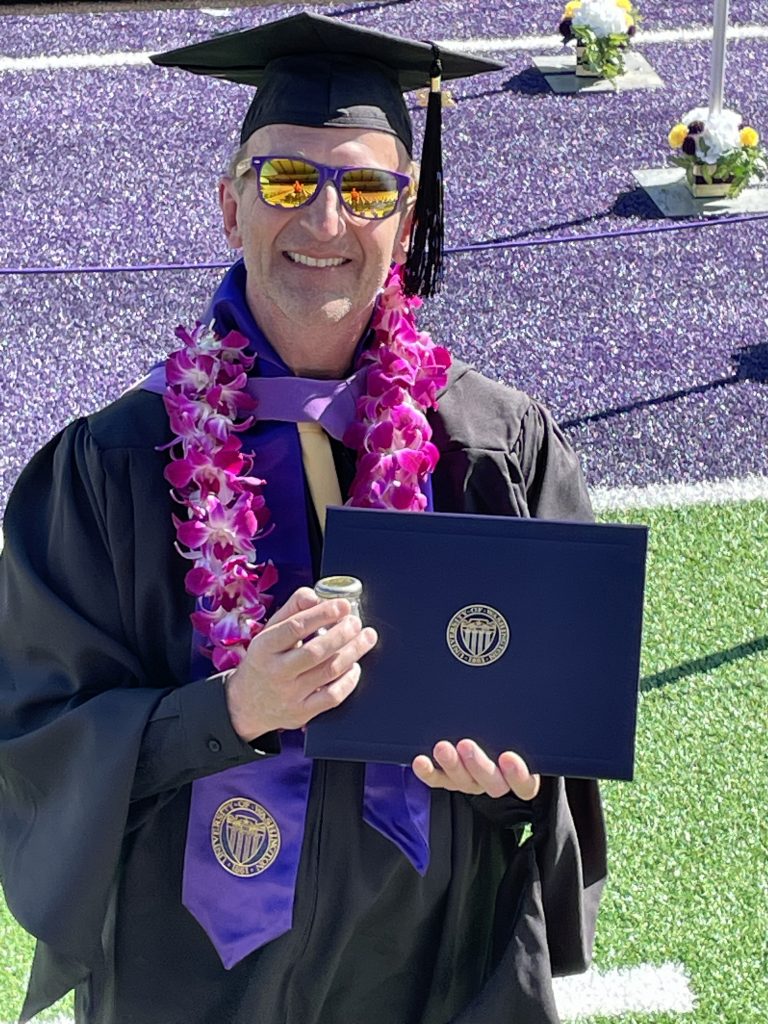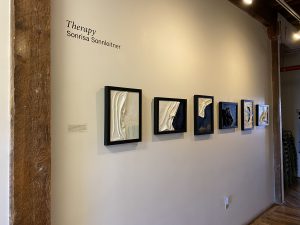 Sonrisa S. writes: I've been tending my balcony garden as well and my goodness it does help settle the soul. As for projects in June, I have a small art exhibit featured at the Stumptown Headquarters. The art statement: This series is an emotionally unraveling, freestyle experiment. Inspired by the human experience and the layers manifested out of the need for protection and acceptance. Multi-layered and textured, these paintings are designed to provide space for interpretation while offering something familiar; the same way images in clouds emerge or an ink blot is translated from one person to the next. Structured with a mix of deliberate and natural strokes, molded walls of canvas, and many coats of oil paint, these abstractions have survived several iterations, evolving with each layer.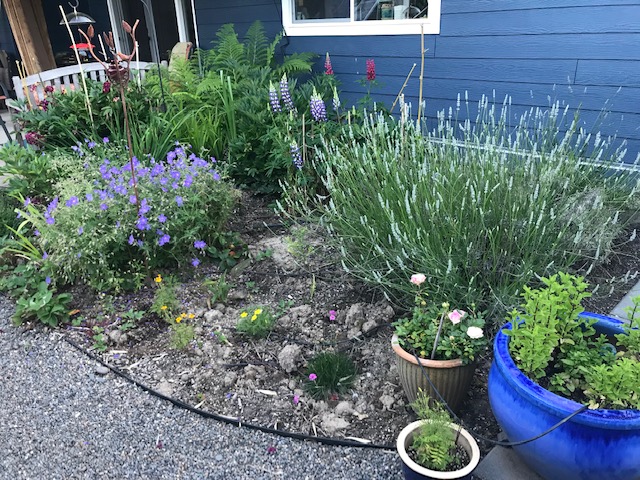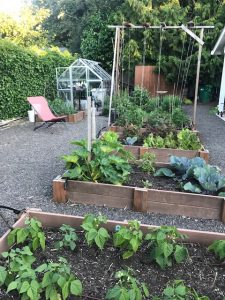 Barbara F. writes: Here are two pics of my garden. Most excited about the greenhouse kit Bob finally found time to assemble. The raised beds are all veggies. The other photo is my perennial bed. Peonies, lupine, lavender, a poppy and some other miscellaneous flowers.
On my writing project, I've finished the revisions to Effie, and have printed out Samantha(first) section to look at the scene to exposition ratio. I'm going camping with the grandkids for a few days and when I get back I will spend the week reading the entire book. Then plunge into one more final revision before I ask for outside readers.
Carolyn B. writes: My updates. Life has been so weird, but here are some ridiculous highlights. Photo 1 – The majestic Khan here… doing physical therapy. Yep 🤣 maybe I've lost my mind but he's my child and here we are.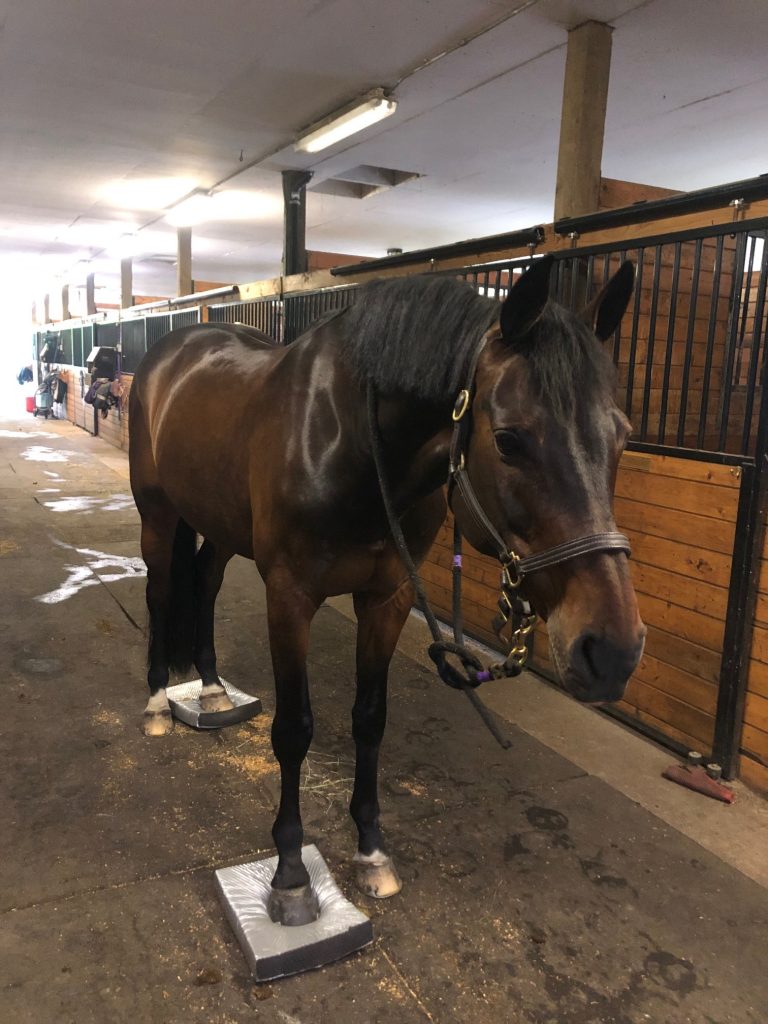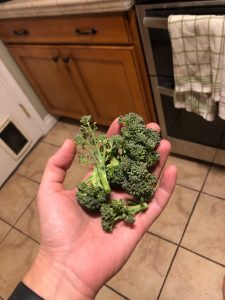 Photo 2 – In the spirit of growing something edible, my broccoli harvest. I know, I know… don't eat it all at once. Hopefully zucchini and tomato season goes better
Julie R. writes (new to SIII): Took the baby to Cannon beach for the first time. She LOVED every minute of it <3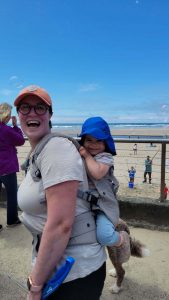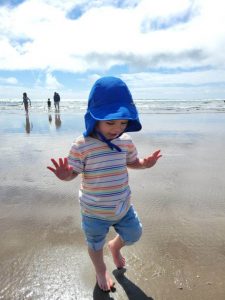 Kristi T Writes: Below is a picture of our garden. My husband did the plowing and I did the planting, which is starting to come up now. The other pic is a Dahlia that Doug got for me last week before I planted it. I didn't take a picture of it planted because it's kind of droopy right now due to the heat. It's meld of Delicate colors yellow, white, and pink are pretty spectacular up close.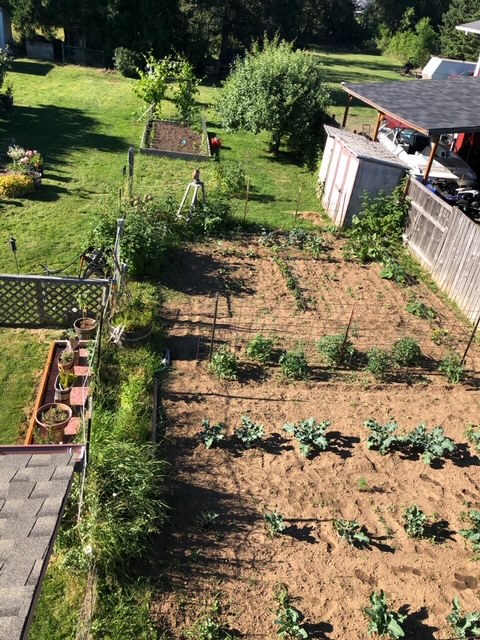 SIV: None yet!
Staff Updates: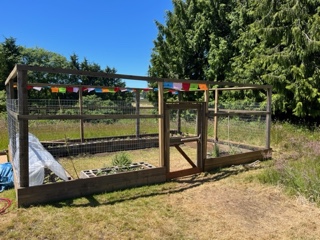 Jennifer writes: I've completed the 30,000 word open/launch of my memoir The Summer of '72 (about 11 chapters) written and soon sit down to write the last third. Two generous Beta readers at the Studio II are looking at the first 2/3 right now. We'll see.
And, between writing sessions, I built a deer-free enclosure for my garden experiment. I've never grown food but decided to give a try. I have a lot to learn, which first is that deer eat everything so…keep them out.

Lit Lessons are posts from the ongoing teachings offered here at Blackbird, largely by the teachers, but also by students with something to share about what they've learned. Comments welcome and appreciated. If you are a student who would like to publish something on Lit Lessons, please read these guidelines.