Pitch to Publication Club
"Although publishing isn't—and shouldn't be—the primary measure of artistic worth, it goes a long way to affirming one's status as a writer. It certainly provides a lubricant in the complicated business of bringing together the writer and his or her audience."  ~ C. Michael Curtis – Publishers and Publishing/On Writing Short Stories.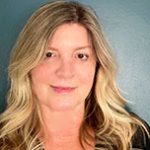 Bring your content to the Pitch to Publication Club and we will help you figure out where to send it and when!
These are lunch-time working meetings held on every second Friday of the month between 11:30-1:30 p.m., starting October 14, 2022.
Led by editor, writer, and teacher Audrey Van Buskirk, you'll discuss what you have to send into the world (or ideas, or what you are prepping) and Audrey will help you form a plan to get it to the appropriate magazines, newspapers, journals and contests. You'll also be developing a structured submission plan, and over time, analyzing what is and isn't working with your submissions. Finally, Audrey and your fellow club members will celebrate your successes and help you turn any rejections into opportunities.
Fun. Inspiring. Focused. Specific! Like Audrey says, "Everyone can get published somewhere," so…let's get you out there.
SCHEDULE:
Oct. 14
(Nov. 11,   Dec. 9,   2023: Jan. 13, Feb. 10,
Mar. 10,  Apr. 14   May 12,  June 9,  July 14)
HOW TO SIGN UP:
It's easy.
1) Email Cloieatblackbird@gmail.com NOW.
2) Tell her you want in.
3)  Then pay below or ask Cloie to send you "fee free" options.
COST:
$40.00 per month for in-Studio Club Members
$60.00 per month for out-of-Studio Members
**$3.50 fee for Paypal link below
OR
Use one of the "fee free" options Cloie will send to you!