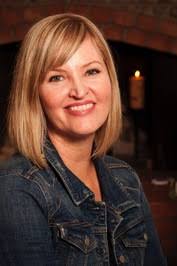 When I was very new to teaching, a writer named Ruth Wariner arrived to class with a look in her eye (both eyes, actually) that communicated the strong message of: I AM GOING TO DO THIS! Ruth was sharp, focused, and hardworking. She asked good questions, gave excellent feedback to others, and took a ton of notes.
I remember thinking, as she sat at my table, "I have to be sharp too! She's serious." And she was. A few years later, Ruth's publisher asked me to read the finished book titled THE SOUND OF GRAVEL, and offer up a blurb. I did both post haste and have been cheering for Ruth ever since.
It was a delight to host her at the Studio in March of 2019. Ruth shared stories of her process, her publication journey, and how to take care of herself during the process.
It was inspirational and informative. Click here and listen for yourself.